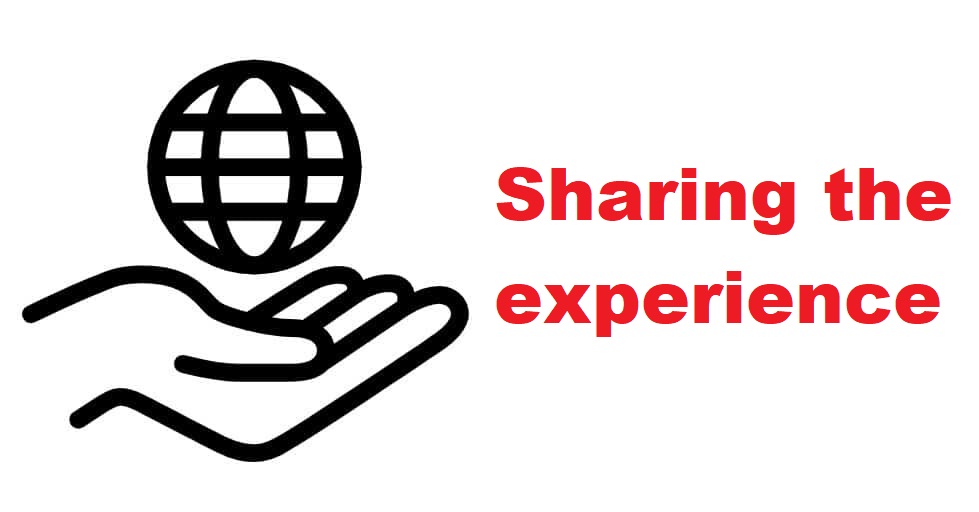 Business Online Mastery –
Sharing more than 30 years of experience
My name is Dorde Medakovic. For the past 30 years, I have been the owner and manager of my own IT company. Five years ago, I started my journey towards mindfulness and began to seek new challenges. Then I promised myself that all business that he must do with respect and kindness to himself and others.
I am grateful for all the experiences that I had in my life this first 55 years. All of those, positive and negative, helped me learn valuable life lessons. My mission is, therefore, to give back and serve others and to be a positive example of the unlimited possibilities that life offers for those that are genuinely committed to seeking mindfulness in their everyday activities.
Business Online Services
I am willing to share gained knowledge and experience in information technology and, above all, in the IT services industry. Therefore, my goal is to help small and medium businesses and entrepreneurs to set up and improve your business. I will offer advice, mentoring, coaching, as well as take part in a business segment that I am skilled at.
Throughout all those years, I was also able to master various skills. Therefore, I want to share with you and help your business. My formal education is currently at a Ph.D. student level. In other words, I study Business information technologies. Moreover, I am taking every opportunity for continued informal IT and Business education.
In short, the main areas of my expertise are:
All services are described in detail in SEO, Excel VBA, and Global Business posts.
Courses and Private Lessons
My mission is sharing knowledge about all the topics I have worked on for the whole of my life.
Courses I produce aim to enable you to work independently and with a deep understanding of the topic.
My private lessons are interactive, and I see them as collaboration. I will give you the guidance and explanations you need, but you will be the one that sets the topics we cover, and I will make a personalized study plan for you.
Currently, I live in Thailand. Therefore I am able to accommodate all my customers and partner's time zone working hours.
I am committed above all to building long-lasting relationships, strong community, and social engagements. Thus, I aim to establish professional and friendly relations with all customers and partners.
How to acquire business online services
Apart from this site, where I offer Courses and Private Lessons, at this moment, I offer services on Upwork and Fiverr. It is also possible to have a direct relationship using Payoneer, or PayPal. If you have some other preferred option for collaboration, please use this contact form for the suggestions.
Testimonials
Read what some om my customers have to say about my services:
Miljan Radanovic, Positive, Serbia
Dorde's experience and knowledge make him an outstanding consultant, and brainstorming with him is always an opportunity to learn. He is creative, attentive to detail, and always meets deadlines. His communication skills and patience are ideal features for successful collaboration. We are working with him for a long time and will continue to do so for all future projects.
Courses & Private Lessons
P.A. New York, USA
Before I took classes with Djordje, I struggled with my business, and once in a while, I hired some experts on line, but it wasn't really beneficial. With this amazing tutor, I have learned essential skills for my business with Djordje. He is extremely knowledgeable and experienced in the field of SEO, WP, and Google search/ key words. He can share screen while coaching online which is amazingly productive and interactive. Since I take classes with him, my business has improved and I understand how to accomplish SEO and other previously difficult tasks by myself. I highly recommend this Super Superprof.
Impressions from Upwork customers
Niklas Kolster, Windsor.ai, Finland
Having worked with many different freelancers over the years, I can honestly say that Dorde is one of the best we've worked with. He is also experienced and knowledgeable, always creative, attentive to detail, and consistent in meeting deadlines. Straightforward communications and understanding of our needs and expectations make this collaboration easy. Dorde provided excellent work, and he will be the first person we contact for our future projects.
Martin Rasmussen, Broker, Denmark
When I started working with Dorde, I only planned a minor task for him to help me with. But the way he works, his flexibility, and enthusiasm are what keeps me hiring him for more work!
Working with Dorde is amazing. He has really brought our technology up to a whole new level. And what amazes me is, that he not only can solve the tasks we present, he often goes over and beyond, and look for other solutions, that we did not even think of ourselves. His skills and experience with Excel VBA and data analytics are top-level!
The value Dorde brings to our business, means that we will keep hiring him in the future.
gerryconnolly, Australia
Magnificent work ethic. Wonderful service, and a businessman who knows his profession back to front. I was blown away by his suggestions, and marvelous contribution, in setting up my new site. Therefore, thoroughly recommended! Met all deadlines ahead of time.
hheide, Netherlands
I asked him to describe the basics of SEO. His explanation was very clear. I finally understand a little bit about this.

I asked him to research what keywords I could use for my website. Not only did he deliver a list of more than 600 words. But he also gave me information about keyword research that helped me make a business decision.

All around nice guy and a magician with Yoast. He saved me from my SEO problems.
gracelee170, Australia
I had keywords analysis reports as well as a report explaining how to approach Yoast as set out in the job I presented. Will work again with having all pages Yoast Seo optimised. Met timeline, and was very open to communicating the process.
ilovesokker1, USA
Dorde's clear explanations and perfect language skills make working with him a very satisfying experience.

This pro is an expert in SEO and WP. He truly helped solve many issues related to a change in the website. Working with him is pleasant and the work is delivered in a timing fashion. We highly recommend him.
You can also check out my business online activities
For more details about business online services I offer please contact me.
Other activities include
Share